"Two heads are better than none."

– Ethan Coen
The Coens, just like The Dude himself, are effortlessly cool people. Known as Ethan and Joel Coen to their loved ones, the Coen brothers are one of the great filmmakers of the modern generation. Their incredibly vast output of work spans a variety of genres, combining cultural and historical references, cinematic homages, dark humor, witty dialogue, and various forms of irony. Both are equally known for their writing, directing, and editing talents, making them a true filmmaking powerhouse.
Born and raised in a predominantly Jewish suburb of Minneapolis, Minnesota, the Coen brothers lived a fairly simple and average childhood. Their parents were both professors at nearby universities, their mother an art historian and father an economist. Cultivating an early interest in cinema, they grew up watching Italian films (ranging from the works of Federico Fellini to The Sons of Hercules films) aired on a Minneapolis station, the Tarzan films, and the comedies of Jerry Lewis, Bob Hope, and Doris Day. In the mid-1960s, Joel saved money from mowing lawns to buy a Vivitar Super 8 camera. Together, the brothers remade movies they saw on television, with their neighborhood friend Mark Zimering as the star.
Rightly deserving of their place in the upper echelons of cinema, it is incredibly difficult to pigeonhole the Coen brothers' films into a conventional box — they love to redefine genres, mash them together, and produce wholly original stories and characters. Their films exude a certain bizarreness, from the zany characters to the unorthodox situations they find themselves in. They are steeped in a slightly embellished reality, yet full of wild imagination, containing dream sequences, fantasies, and delusions. Well versed in the history of literature, film, and theatre, the Coens also often re-appropriate these American references and elements to fit into their modern-day stories.
Looking back at their established filmography, the truthful conclusion that can be drawn is the fact that the Coens haven't really made any 'bad' films to date. Just like fine wine, the celebrated duo has only gotten better with age. When quipped about his film career so far, Joel Coen once famously said, "It's a funny thing because you look at the careers of other filmmakers, and you see them sort of slow down, and you realize, maybe this becomes harder to do as you get older. That's sort of a cautionary thing. I hope it doesn't happen to me."
Ranking the Coen Brothers' films from worst to best:
18. The Ladykillers – 2004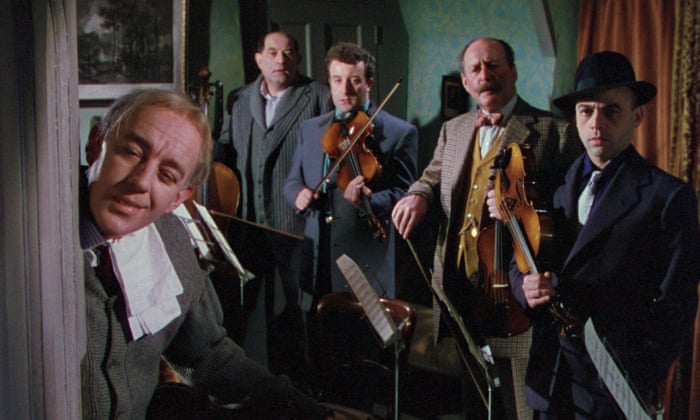 The Ladykillers may be lesser Coens, but it is the Coens nonetheless, and clearly worth watching. Roger Deakins, Hanks, Hall, Simmons, and the rest of the Coen brothers' company put on a worthy show and, however short-lived the excitement of that show is, it is all nicely engaging.
Moving in as a tenant of Irma P. Hall's Southern gentlewoman, Tom Hanks stars as Professor G.H. Dorr, a man with more up his sleeve than the appearances may predict. The plot revolves around Dorr and his scheme to tunnel into a casino from his landlady's cellar. Assembling a gang of fools, the film follows as Murphy's law plays havoc with the planned heist. If not for the Coens, watching the cast work together may be worth the price of admission alone.
17. Intolerable Cruelty – 2003
It's insane to think about how the Coens' seventeenth best film is comparative to anyone else's Citizen Kane. It is also quite fun to see the Coens add romantic comedy flavor to their usual cheeky caper, substituting physical thefts with legal ones. George Clooney is slick, as always, playing big-shot L.A. attorney Miles Massey, who makes a living off other folks' marital messes. Complementing his performance, Catherine Zeta-Jones plays Marilyn, the marry-for-money multiple divorcee, as devious as she is smoking hot.
Sprinkled with plenty of genuinely funny moments and sequences, and backed up by charismatic leads, Intolerable Cruelty is a perfectly enjoyable watch. The most likely reason it feels less like any of their other films is that the Coens didn't conceive the original story and script but it works well enough and proves they can do the mainstream without compromising too many of their ideals.
16. Hail, Caesar! – 2016
The story of Hail, Caesar! takes place in the 1950s and follows Eddie Mannix, a Hollywood fixer for Capitol Studios whose job is to keep the scandalous private lives of celebrities out of the press so that their public image isn't harmed. However, when the lead star of the studio's major production is abducted, Eddie ends up dealing with a lot more than just fixing.
Written, produced, edited, and directed by Joel & Ethan Coen, the film is a wonderful throwback to the Golden Age of Hollywood as the movie skims through productions of historical epics, period dramas, westerns, musicals, and what not while narrating its own story. But much like The Ladykillers, there are some tremendous scenes surrounded by a lot of other stuff that for some reason fails to rise to the occasion and fly on the wings of eagles in the way that Coen material usually does.
15. Burn After Reading – 2008
The Coens often take a simple premise and make it incredibly interesting. Burn After Reading is no different. This film is funny, witty, and has a story that is well written. The film's stellar cast is one of the things this film has going for itself, and for a lot of people, it's probably the main reason to watch it in the first place. However, once you get into the plot, like most Coen films there's so much to mine from this underrated gold pit.
It follows a recently jobless CIA analyst (John Malkovich) whose misplaced memoirs are found by a pair of dimwitted gym employees (Frances McDormand and Brad Pitt), crossing paths with a womanizing US Marshal (George Clooney), also starring Tilda Swinton, Richard Jenkins, and J.K. Simmons. Immaculately shot by Emmanuel Lubezki and featuring a great cast with a playful script, Burn After Reading is a fun watch. It might not be one of the Coens' most complex films, but it is just as intelligent as the rest.
14. The Ballad of Buster Scruggs – 2018
What at first blush looks like a goofball experiment from the Coens turns into their most open rumination on death. An uneven projection of operatic western scale, it has six episodes concocted by the masters using their tragicomic approach with mood shifting from silliness to pitch-black gloominess, embroidered into an ambitious structure.
Like many anthology films, The Ballad of Buster Scruggs is a mixed bag. This collection of simple stories joyfully re-imagines a whole host of classic Western tropes and stylings, setting the film in a fantasy land derived from the pulpiest of Wild West stories. The dialogue is witty, the violence is graphic, The Ballad of Buster Scruggs basically delivers an enjoyable experience.
13. The Hudsucker Proxy – 1994
The Hudsucker Proxy was the Coen Brothers' first attempt to make a big-budgeted, outright commercial film. It cost them a cool $25million to make and even starred Paul Newman. The fact then that it only made $3million at the box office means that it will always be tainted as the Coens' biggest flop. But, thanks to its sweet-natured, whimsical tone, grandiose 1950s setting, and its proud screwball zaniness, The Hudsucker Proxy is still enchanting.
A sort of a tribute to old school screwball Hollywood, the fast-paced dialogue and blink-and-you'll-miss-it visual gags are often brilliant, and the movie is gorgeous in its expressionist visualization of New York. It's silly and dumb, a bit clumsy and a bit too long, but it's a whole lot of fun. Far from their best, but like we said before, the Coens don't make bad movies.
12. The Man Who Wasn't There – 2001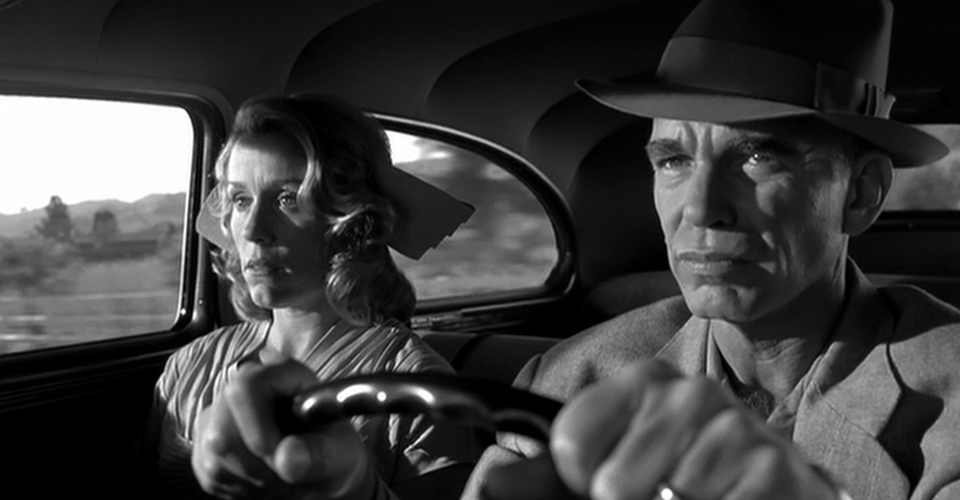 The Coen Brothers can rarely do wrong. While some of their work might be much stronger than the other, it is hard to call any of their movies objectively bad. The way they craft every scene, their writing, their characters, their style; they are simply one of the greatest directors out there. Just like classic noir films, The Man Who Wasn't There is a moody and stylish exercise in existentialism with hints of Coens' own absurdity, quirk, and surrealism.
With Roger Deakins' monumental cinematography which almost overplays the usual contrast, lighting, and camera angles of noir films and Billy Bob Thornton's sublime use of the lack of emotions and stern behavior amongst many other solid performances; the Coens create an atmospheric whole that implies a heavily complex subtext of our otherwise simple, little world with the craftsmanship of a hundred filmmakers.
11. O Brother, Where Art Thou? – 2000
O Brother, Where Art Thou? centers on three friends during the Great Depression who have escaped from a chain gang. On the run, the three bicker relentlessly and go from one disaster to another. Redemption, faith, loyalty, and friendship are all examined in a slue of funny scenarios played out for laughs.
The usual outlandish capers ensue and with so many diverse and interesting cameos from the likes of Charles Durning and a frightening turn from the irrepressible John Goodman, O Brother, Where Art Thou? fairly hurtles along with one darkly comic encounter after another. The script as you would expect is as zingy as ever, and with Clooney playing down his heartthrob persona to play a bit of a loon, there are nutters galore in a film with many memorable scenes.
10. A Serious Man – 2009
Larry "I Didn't Do Anything" Gopnik is placed in a series of unfortunate events, as the audience becomes a material witness to the underlying principles of Schrödinger's Cat, inexplicably strange coincidences, and forceful consequences of entropy due to inaction. Like any Coen Brothers' movie, we get great music and excellent camerawork to go along with an offbeat and often very quirky story.
In the film, Stuhlbarg portrays Larry, who is a mild-mannered physics professor. He then gets put through just about the worst week you could imagine with his family, marriage, career, and finances all being pushed to the limit. And due to his meek personality, he has difficultly standing up for himself and just has to take all this abuse. Ultimately, it is a faithless film about faith; effortlessly intelligent, delightfully absurd. But then again, that is the whole intent of the film.
9. Raising Arizona – 1987
Only the Coen Brothers can make a comedy about stealing a baby. The film, in which the perpetrators are more terrified about the responsibility of motherhood, also touches on the loss of the freedom that comes with bachelorhood and the consequences of kidnapping. Nicholas Cage is close to his best here, and Holly Hunter and John Goodman prove as they always do that they're top-tier.
The Coens, with Raising Arizona, set out to work on the film to make a film as different from their previous film as possible, with a lighter sense of humor and a faster pace. But really, the visuals are the highlight of this movie. Barry Sonnenfeld, as the cinematographer, has plenty of fantastic tracking shots and cameras attached to motorcycles that helps the film stay exciting and fun throughout. The humor has aged quite well; More than 30 years later, this still feels fresh and original.
8. True Grit – 2010
Produced by Steven Spielberg, True Grit is an adaptation of Charles Portis' 1968 novel of the same name, while also happening to be a remake of the novel's previous film adaptation in 1969, which starred John Wayne, Kim Darby, and Glen Campbell. Here, Joel and Ethan Coen pay perfect homage to the original film while making sure it is as true to its "grit" as possible. Some breathtaking gunfights, peppered with well-placed character development and complemented by jaw-dropping cinematography, make this western a delight from start to finish.
Quite possibly one of the best remakes of the 21st century and a darkly thrilling fare to boot, the plot follows feisty 14-year-old farm girl Mattie Ross (Steinfeld) who hires Cogburn (Bridges), a boozy, trigger-happy lawman to go after an outlaw named Tom Chaney (Brolin) who has murdered her father. The bickering duo is accompanied on their quest by a Texas Ranger named LaBoeuf (Damon) who has been tracking Chaney for killing a State Senator.
As the three embark on a dangerous adventure, they each have their "grit" tested in various ways. Hailee Steinfeld's performance especially, Mattie Ross is nothing short of spectacular. She brings a strong will and a sharp wit to her character, and she pairs up quite nicely with Bridges. At times, some may feel like her performance was a little melodramatic, but she holds her own quite nicely, for such a young actress.
7. Miller's Crossing – 1990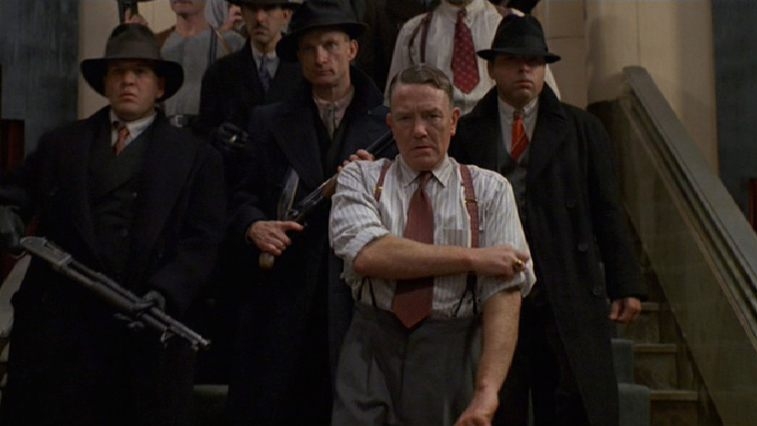 Miller's Crossing is an intelligently written and perfectly executed film which is fearless and brave, it has everything that you may ask from a fantastic film: great acting, nice cinematography, and above all memorable and sympathetic characters who are desperately fighting to change their destinies. Receiving huge critical praise, in 2005, Time chose Miller's Crossing as one of the 100 greatest films made since the inception of the periodical. A cinematic wonder, it makes for a scintillating experience.
The plot concerns a power struggle between two rival gangs and how the protagonist, Tom Reagan (Byrne), plays both sides against each other. Byrne's Tom Reagan is an artist. Self-destructive, on a bad run of luck, but an artist: he knows the angles better than anybody. He's got no power, but he's trying desperately to retain a sense of dignity, of ethics.
6. Barton Fink – 1991
With exhilarating performances from John Turturro, John Goodman, Michael Lerner, and Judy Davis, Barton Fink is very much a character-driven piece. Exploring the "life of the mind" from different angles, we are introduced to a variety of characters, each with their own issues and secrets. In a rare sweep, it won the Palme d'Or as well as awards for Best Director and Best Actor.
The diverse elements of the film have led it to defy efforts at genre classification, with the work being variously referred to as a film noir, a horror film, a Künstlerroman, and a buddy film. It contains various literary allusions and religious overtones, as well as references to many real-life people and events – most notably the writers Clifford Odets and William Faulkner, of whom the characters of Barton Fink and W. P. Mayhew, respectively, are often seen as fictional representations.
Barton Fink (Turturro) is a successful Broadway playwright who is asked by Capitol Pictures to write movie scripts for them in Hollywood. He agrees, albeit reluctantly, and checks himself into the Hotel Earle (where he meets bellhop Chet, played by Steve Buscemi). Wanting to avoid the flamboyant world of Hollywood money, Fink hides himself away in this obscure and dilapidated place, where the wallpaper peels off the walls and the bed's springs creak.
5. Inside Llewyn Davis – 2011
With the characteristic, meticulous attention to detail, the Coens immerse us in '60s New York and focus on the folk scene, the world of Inside Llewyn Davis is an easy world to step into as it is presented to us with so much conviction and beauty. This is perhaps one of the Coens' best-looking films, shot with a deep color palette, emulating the coldness of the season and the predicament of their protagonist to perfection. All in all, it is yet another rigorously crafted and thoughtful gem from the Coen brothers.
Loosely inspired by a chapter in the life of folk singer, Dave Van Ronk, Inside Llewyn Davis is a melancholic journey through the Greenwich Village folk scene of the early '60s following the titular Llewyn Davis, a singer lost and adrift. As with many of their best films, this is a loosely plotted odyssey as Davis experiences the same cycle of despondency and self-destruction as he tries to make it as a solo artist following the suicide of his musical partner.
4. Blood Simple – 1984
Smart, unpredictable, gripping, and at times spine chilling, Blood Simple is the ultimate crime thriller that marked the marvelous debut of Joel and Ethan Coen. They take the simple and even cliched storyline of punishment, and by adding their favorite elements turn it into an electrifying and fascinating neo-noir which with its dark humor and eye-catching violence never fails to surprise.
Like other films from the Coens, here a simple situation that could be solved easily turns into a series of erratic events, that more than anything shows that the world that the characters are living in is so crazy and irregular that having plans for doing things often leads to dismal results.
In short, Blood Simple is simply one of the best thrillers from the '80s, for which Joel Coen won his major award for their initial foray into directing – the Grand Jury Prize at Sundance – along with a tie for the Independent Spirit Award with another formidable director, Martin Scorsese.
3. Fargo – 1996
In this masterful dark-comedy from the Coens, Frances McDormand stars as Marge Gunderson, a pregnant Minnesota police chief investigating roadside homicides that ensue after a desperate car salesman (William H. Macy) hires two criminals (Steve Buscemi and Peter Stormare) to kidnap his wife to extort a hefty ransom from his wealthy father-in-law (Harve Presnell).
Beginning with a tongue-in-cheek stretching of the truth that melts into an epic musical dirge, Joel and Ethan Coen's Fargo triumphantly announces its ironies. Alternating layers of winking whimsy, jolting violence, and character and geographically based quirk fill a story of human misdeeds delivered a bleak comedy. It is a tragedy painted in regional idiosyncrasies that may seem silly to outsiders. Most importantly, it is riveting.
2. No Country For Old Men – 2007
No Country for Old Men is an allegorical modern western that captures a country in transition, thus commenting on present-day society and providing an almost nostalgic analysis of the nature of good and evil and the inescapable stranglehold of fate. The Coen trademark noir-esque elements of misbehavior and consequences are here, but where nature and circumstance dictate the outcome in their other films, here, nature and circumstance are embodied in a character: Anton Chigurh.
The Coen Brothers build upon the incredible foundations of Cormac McCarthy's fabulous novel to create a unique thought-provoking film. It's also a film that's incredibly faithful to the source material; it's easily one of the best books to film adaptations ever. It's brutal, but it takes its time. It's eerie, but it holds moments of pure chaos. It's everything you want a film like this to be.
1. The Big Lebowski – 1998
The Big Lebowski is a film that is beloved by a lot of people all over the world. It is also one of the few cult films to literally have its cult (The Church of the Latter-Day Dude; Dudeism), but it is also a very divisive film. It is by some regarded as the ultimate stoner-comedy, the greatest tribute to Raymond Chandler's works, but to some, it is an incoherent mess that is weird for the sake of being weird.
Whatever it may be, if there is one thing the Coens do well, it is firmly establishing the rules in a film. The second you step into the world of the Dude, you know what you're in for. Normal rules don't apply and all characters will be archetypes, altered and molded to fit snugly in their bizarre world. The engaging dialogue itself is additionally another fundamental aspect that elevated this comedy flick to a whole another level as it's just plain hysterical and so quotable all around as we follow these prominent characters everywhere to see what they do, and it does not feel artificial at all.
That is what it's about. The characters and their portrayals are the real comedy here, and not only is it funnier than numerous gags could ever be, but it also never gets tiresome or repetitive. This film only gets better on a re-watch, where you can know the characters better.