Ladies, we've all been there. As we're nursing ourselves back to normalcy after a break up, there are a few constants we turn to: chocolate and ice cream, wild nights out with our girlfriends, and an abundance of sappy movies to cheer ourselves up. Personally, I tend to rely on a supply of movies to pull me through a rough time. The following list features some of my favorite romantic comedies that help to push aside past experiences and watch women in empowering roles as well. In no particular order, the following films have helped.
Pretty in Pink (1986)
I can't help but feel sad when thinking of Jon Cryer's lovable character, Ducky, who lives to win Andie Walsh's (Molly Ringwald) heart. The film opens and literally shows that Andie lives on the wrong side of the tracks. Cliché or not, the film does take an interesting look at Andie's relationship with Blane McDonough, played by dreamy Andrew McCarthy. As the dynamic between rich boy/poor girl is examined, it's also heart wrenching to see Ducky standing passive-aggressively on the sidelines. Nonetheless, true romance between Andie and Blane does prevail, though she does realize the simplicity and truthfulness of Ducky's feelings for her. The prom scene is truly memorable and provides resolution for all characters, though in a realistic way.
Waitress (2007)
Adrienne Shelly's quirky film shows a great construction of female empowerment. Keri Russell plays Jenna, a waitress in a diner who is able to put her emotions into her baking. Jenna is known for her pies, which she gives as gifts to her fellow coworkers and friends. One downside to her life is her failing marriage, in which her husband controls her actions and takes her money. When she finds out she is pregnant, she isn't excited. However, her new gynecologist, played by Nathan Fillion, begins to change her mind. Jenna's transformation from a rule-abiding wife to a strong, charismatic woman. It's an ultimate film to showcase female bonding and power!
Amelie (2001)
The colors and cinematography alone would be enough to brighten someone's mood, though Audrey Tatou's title character is a close second. Amelie's childhood was sheltered, but she begins her adult life as a waitress. In her new Parisian apartment, she finds a child's box of missing treasures and vows to return it to the man to which it belonged. After she sees his reaction, she finds her special talent of bonding with others. Along the path of helping others, she develops inventive ways of changing others' lives. She does eventually meet her dream man, but it's more of an addition to her newly-filled life. Both a beautiful story and movie.
Never Been Kissed (1999)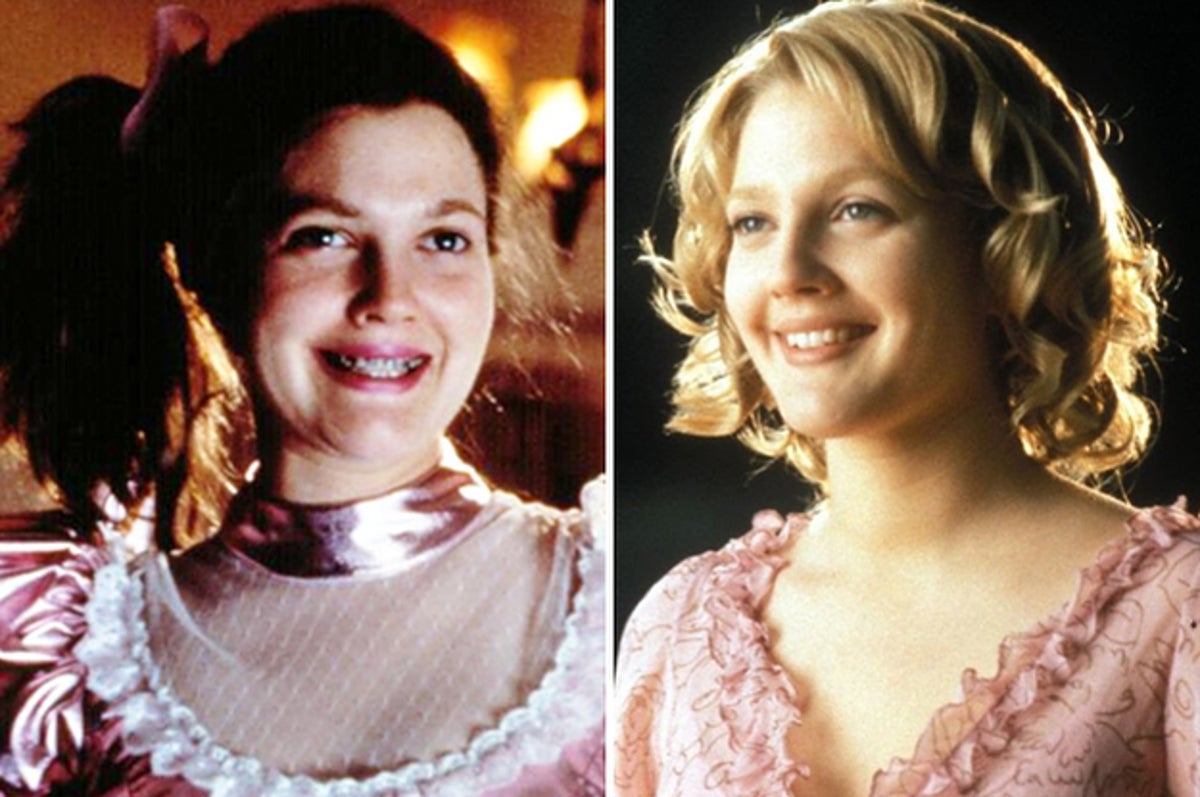 Drew Barrymore stars as Josie Geller, formerly known as Josie Grossie. As a teenager, Josie was awkward, dorky, and not as cute as the modern-day Josie. She was tricked into a cruel prank by the most popular guy in school, then was rejected. As a writer, she now has a chance to go back to school and reinvent her teenage self. Josie's transformation is enhanced by her brother Rob (David Arquette) also returning to school; he manages to make Josie popular in mere days. Josie also has the chance to go to prom with the best looking guy in school, but she instead finds love with her English teacher. Josie's insecurities about herself slowly melt away as she uses the high school setting to find out who she is and eventually finds true love.
All of the above movies help to show a female character both learning something new about herself and finding a special man in her life. Overcoming a breakup is a challenge, so finding distractions is the key. Hopefully these movies will help anyone out there who needs some time to recuperate.